Your new furniture is on its way! The prospect of having new furniture in your home might be the most thrilling part of the purchasing process!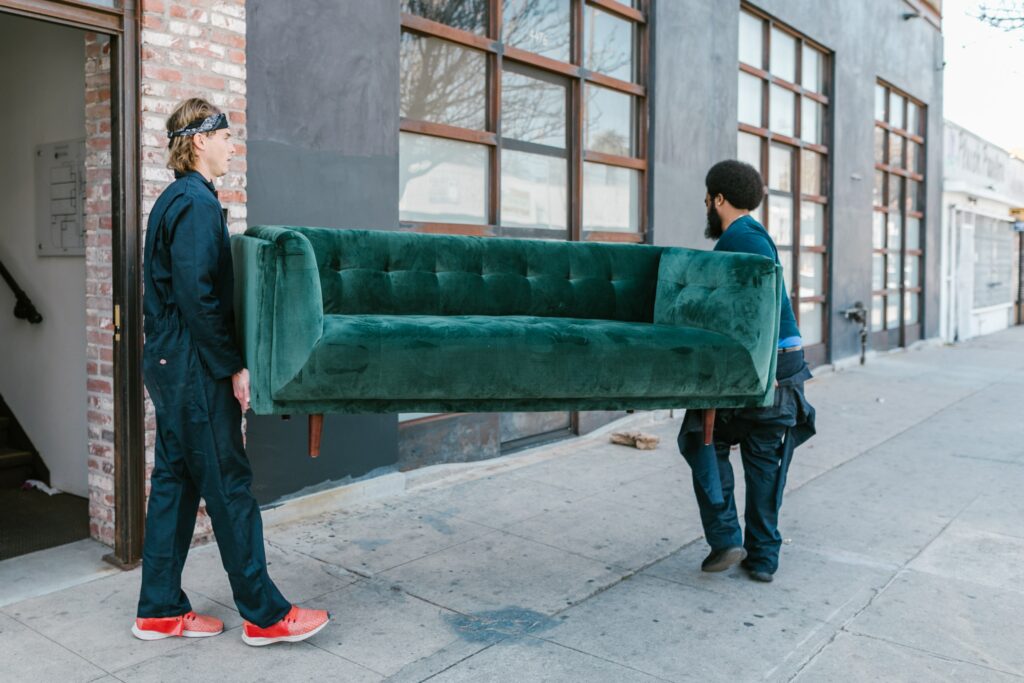 That feeling you get when you leave the store knowing you're getting a fresh new sofa, dining set, or mattress is amazing!
But wait a minute! Before you settle in and await the arrival of your new furniture, you must prepare your living area for a furniture delivery! You can take efforts to help ensure that your delivery goes as smoothly as possible.
Step 1: Determine Your Space and Delivery Route
If you've already purchased your furniture, you've most likely measured your living space to calculate the working area. When it comes to furniture delivery, though, a few other rooms will need to be measured using a tape measure.
Large sectionals not fitting in basements are one of the most typical challenges we have while making deliveries! Remember that your furniture must not only fit into the space, but it must also pass through doorways and corridors!
Examine any passageways, door frames, and corners that your new furniture will need to pass through to see whether it will fit in the space. Knowing the layout and measurements of the room will help you avoid any complications or any damage to the walls or door trim.
Step 2 – Design Your Room
If you've already purchased your furniture, you probably have a broad concept of where you want the pieces to go in your living space. If you aren't sure where you want your furniture, now is the time to start thinking about where you want it.
Planning your layout will help you save time on your in-home delivery. The furniture delivery service will gladly relocate the furniture to your specifications, but if you know where you want it, it will arrive much faster!
If you haven't purchased your furniture yet, try bringing in images and measurements of the room you want to decorate so you can plan it out in-store. Many furniture stores have helpful design consultants who would be delighted to assist you in creating the ideal environment for you!
Step 3 – Arrange for the Disposal of Old Furniture
When purchasing new furniture, disposing of old furniture may not be at the top of your priority list. However, you should plan on having your old loveseat or couch removed at some point.
Some furniture firms provide removal services for a minimal price and will remove your old furniture without causing any problems. Having the furniture provider remove your old furniture saves time and simplifies the process.
Another option is to contact your local garbage disposal or junk removal business and arrange for them to pick up your old furniture. Make sure to call and ask if the company you're considering will remove your old items.