Have you ever wondered why Mr. Bean couldn't leave his house without Teddy, his teddy bear? Teddy is more than just a toy for him; he is also a comrade. When you give a crying child a teddy bear, his cry will be replaced by a smile.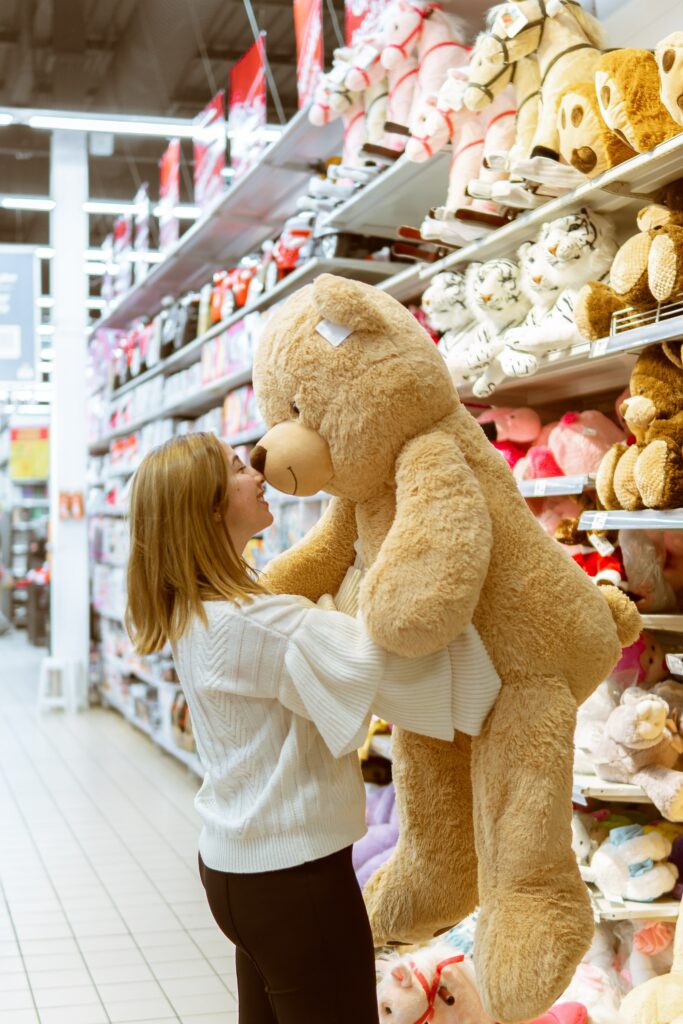 When you show it to someone upset, his eyes will light up. A teddy bear has the amazing ability to make everyone smile at any stage of life. It's a gift that says "I'm here," "I care," and "I love you." It resurrects our childhood memories, allowing us to relive our childhood.
The first Teddy bear was born.
Teddy bears, named after America's beloved president Theodore "Teddy" Roosevelt, is adored by both children and adults. This arose from a bear hunting trip in Mississippi in November 1902. President Roosevelt declined to shoot a pitiful American black bear battered and tied to a tree by the president's men. Shooting a defenseless bear, he said, is unsportsmanlike. His brave effort then pushed him into being recognized as a moral and sympathetic man, prompting a cartoonist to editorialize on it. Inspired by this, American Morris Michtom and German Richard Steiff almost simultaneously designed, showed, and marketed the first Teddy bear soft toy, which became widely popular. It became such a fad that many businesses got involved.
This legendary toy has become a sought-after collector's item. Early versions of this were designed to seem like a genuine bear, while later versions are designed to be babylike and charming. Teddy bears are a popular gift that represents love. It is also a concrete declaration of condolences and congratulations.
Teddy bears and their contemporaries
Teddy bears come in various styles, ranging from species to brand and material. The featured bear species include the original American Black bear, the Grizzly bear, the Polar bear, and the Panda. All of which are still referred to as Teddy bears.
Since this toy won the hearts of the world, numerous businesses have competed to create their brand icon. Michtom's mohair Teddy bear, Steiff Harlequin bear, Knickerboxer bear, Gund and Ty bear, Hershey's bear, Teddy Ruxpin, and Care Bears are the top collectibles. Companies also sold bear character icons such as Winnie the Pooh, Paddington, Rupert, Sooty, Pudsey, and Corduroy, who have a cult following.
Teddy bears are distinguished by their materials. The Mohair bear is one of them. Made of weaved, colored, and trimmed combed long goat hair or fur shaved. The Alpaca bear is constructed from the fur of an alpaca. Bears made of "plush" or synthetic fur, denim, velour, cotton, canvas, and satin are also available. They even get away with calling some Teddy bears "stuffed plush creatures."