The floors in your home are the largest surfaces and the basis for the overall aesthetic of each space, but the problem is reconciling your style with your needs. And there are several factors to consider, such as your budget per square foot, whether you'll install it yourself, and how much frequent care you're okay with.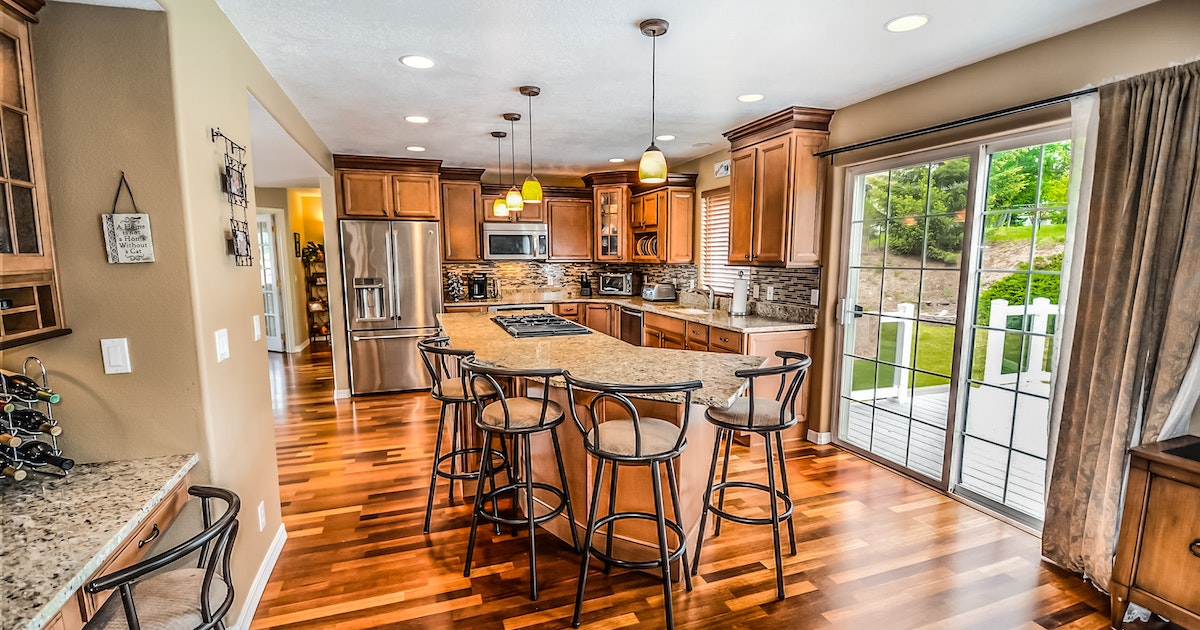 The good news is that home flooring technology has advanced significantly, and we can now do more than ever before with imitation flooring and low-maintenance solutions ranging from low-cost to high-end. Here are some of today's most popular home flooring selections, along with their benefits, drawbacks, and maintenance recommendations.
The Three Most Popular Home Flooring Types
Vinyl Luxury Flooring
Luxury vinyl flooring is classified into two types: Luxury Vinyl Tile and Luxury Vinyl Plank. The fundamental distinction between the two is their appearance; one appears to be plank, while the other appears to be tile.
Luxury vinyl is a newer alternative that has grown in popularity in recent years. It is designed to seem like natural materials such as wood or stone, but it is more durable and easier to maintain.
Luxury vinyl is also scratch resistant and waterproof, making it an excellent choice for kitchens, baths, and high traffic areas.
Pros
Luxury vinyl has become our most popular choice for house flooring for many reasons. As previously stated, it is waterproof, low maintenance, resilient, and one of the most cost-effective solutions! There are also click-together choices that make installation quick and straightforward for DIYers who want to do their own installations.
We also have groutable LVT for a more natural tile look, as well as DuraCeramic, a stronger, engineered tile consisting of limestone and vinyl. Many people prefer it because it is less likely to break and is inherently warmer to the touch than porcelain.
Tip for Ceramics:
DuraCeramic is not intended for use in excessively moist locations such as showers, where ceramic tile excels. Ceramic tile and DuraCeramic are frequently used in conjunction; for example, some people may choose DuraCeramic for the bathroom floor and ceramic tile for the shower.
Cons
Although most LVT products resemble hardwood, stone, or ceramic, some individuals prefer the look and feel of the actual thing.
Care
To clean dust and other debris from luxury vinyl flooring, just dry vacuum or mop it on a regular basis. If you have a glue-down floor, it is critical to wipe up any fluids or spills as soon as possible to avoid slippage and damage to the adhesive – most manufacturers advise avoiding using soap-based detergents, caustic cleansers, or abrasive cleaners.
Furthermore, never use a steam cleaner on a vinyl product since it can harm the planks or allow the adhesive that holds it down to come loose. Most floor cleaning chemicals will not harm luxury vinyl, but if you are doubtful, test a small area first or dilute the cleaner with water.