Choosing the correct solar installation could be the most difficult aspect of your solar purchase.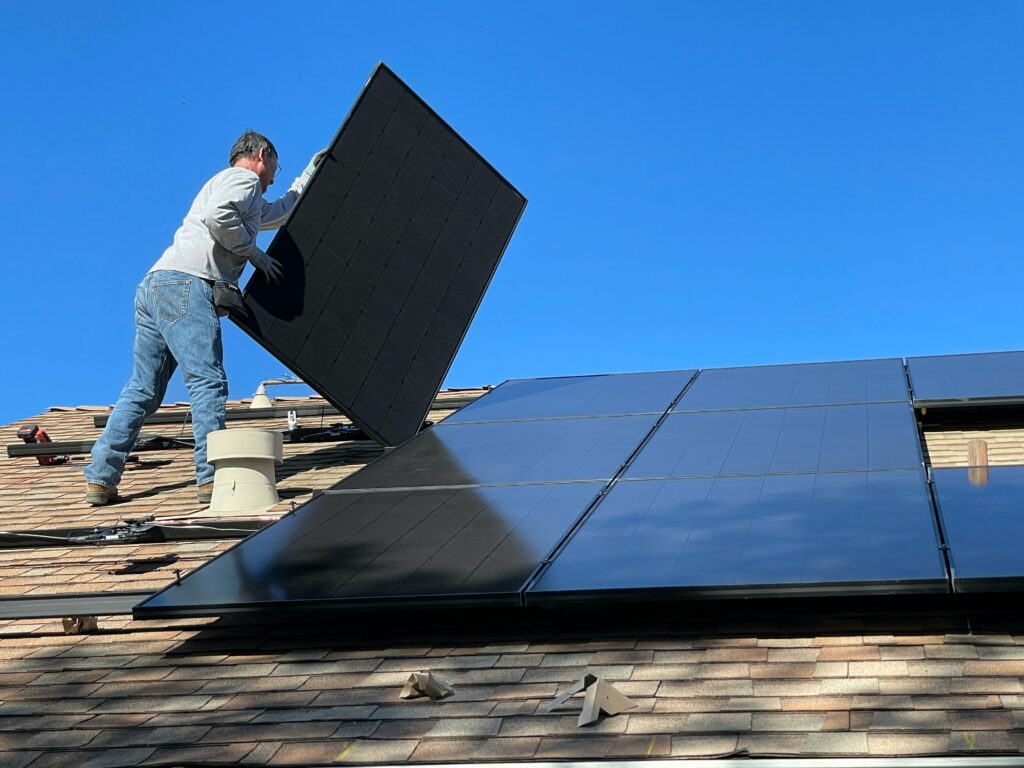 It is critical to properly analyze solar installers to choose the best one for your needs. But how would you pick between the hundreds of solar companies in your country? First, let's look at the many types of solar companies you can come across on your "getting solar" trip.
Manufacturers of Solar Equipment
Manufacturers create solar equipment that can be utilized to install a Solar PV system on your home or company. In addition, they manufacture the physical solar photovoltaic (PV) panels and other solar equipment required by installers to sell to individual solar shoppers.
Installers of solar panels
Solar installers are the people you'll be interacting with the most if you go solar. Solar installers buy solar panels and other components needed for installation from solar equipment manufacturers. Then, their team of specialized experts will install the equipment on your home or business's rooftop. They are also in charge of installing the solar panels created by the producers.
Installers will first do a site survey to inspect your roof and collect necessary measurements before installing your solar panels. During the site visits, technicians will also assess if any unique considerations are required for your installation.
Solar Financing Firms
Solar financing companies typically work with solar dealers and installers to provide you with the financing you need for solar equipment and installations.
Companies that generate solar leads
Lead generation firms focus on producing leads and sales for other sorts of solar power companies. In addition, they are in charge of creating contracts marketed to installers, dealers, and full-service providers.
Solar Installers
Dealers are the people who have been given the go-ahead to sell specific manufacturers' solar equipment. Some have an in-house installation crew, while others will only use third-party installers.
Full-service Providers
Outside of manufacturing the equipment, full-service suppliers handle everything to get you set up with solar. They offer panels and other necessary equipment, as well as arrange financing and installation.
Companies with Vertical Integration
Vertically integrated firms handle every element of your solar process, from panel manufacture to roof installation.
Solar company reviews with defined parameters are generally difficult to come by. The good news is that there are many solar installer firms out there with well-trained and experienced employees. If you're overwhelmed by your options or don't know where to begin, this useful step-by-step guide can help you select the best solar supplier for your needs.
What qualities should you seek in a solar installer?
Expertise
Your installer should be a solar energy system installation professional. The easiest way to determine your company's standard is to pass the NABCEP test and have at least two years of hands-on experience in solar or a similar sector.
The North American Board of Certified Energy Practitioners (NABCEP) is the best national standard certification program. The best solar installers are certified by the North American Board of Certified Energy Practitioners (NABCEP). You can also look at solar company reviews, especially for companies that lack NABCEP certification.
Insurance and licenses
Solar installers must have all necessary business licenses and insurance policies, or at the very least a C-10 license, which is a general electrical contractor's license. In addition, you must ensure that they are licensed to work on your system's wiring and electrical components.