Choosing the ideal bank for your needs might make it easier to manage your accounts and may even save you money.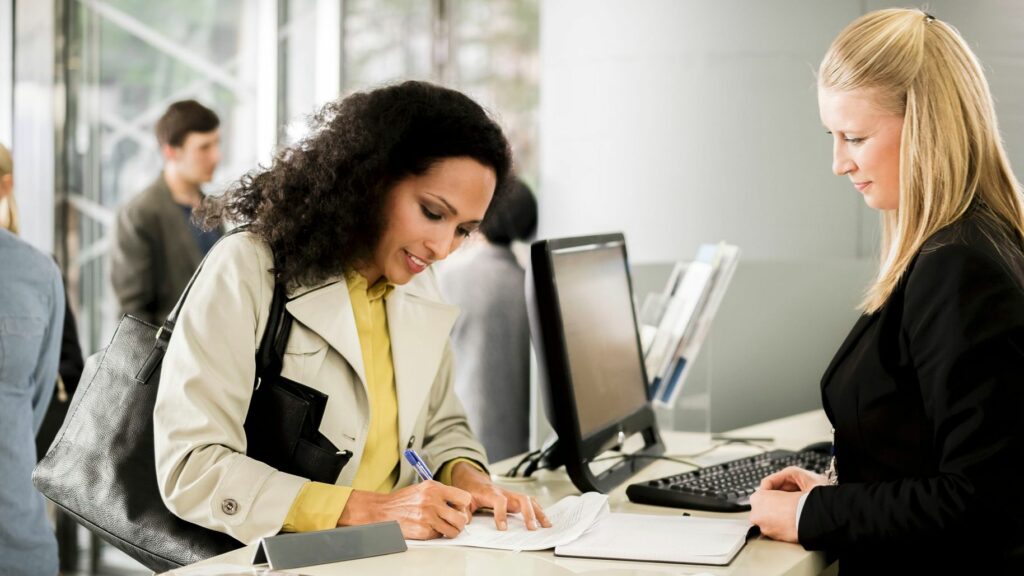 Some people prefer to retain accounts at different banks to keep their professional and personal spending separate, but others prefer to transact through a single bank for convenience. You don't need a cause to investigate banks and the services they provide, but a thorough evaluation of your needs and lifestyle can assist you in making an informed decision.
Investigate various bank types.
Retail banks, which provide basic financial services to customers, are best suited for everyday banking. However, you can select between traditional brick-and-mortar banks if you prefer a physical presence and an online bank if you're tech-savvy and don't need to visit a physical location. You could also join a credit union, a non-profit organization that services the banking requirements of people who share an employer, labor union, or professional interest.
Decide on the appropriate size.
Large retail banks are common household brands in banking and have facilities throughout the United States, which is beneficial if you frequently travel for a job or pleasure. When you're gone, you'll have better access to your money and may be able to avoid foreign bank ATM fees. Otherwise, you may discover that the goods and customer service offered by a smaller bank is a better fit for you. Community banks, for example, accept deposits and provide loans in their communities, resulting in a more personal relationship with your bank.
Narrow your search.
If you choose a physical bank, discover the nearest bank and ATM, as well as the larger service area. If you have a financial emergency, you don't want to drive a considerable distance to a branch.
Look for products and services that are relevant.
Most retail banks allow you to open checking and savings accounts, credit cards, loans, and safe deposit boxes in addition to standard bank accounts. Some banks go above and beyond the essentials, providing innovative services such as smartphone apps, which might be a fantastic option if you're constantly on the go. The services provided by the financial institution where you bank should eventually meet your current and anticipated needs.
Recognize the costs.
Banks charge interest on loans, monthly maintenance costs, overdraft fees, and wire transfer fees, to name a few. These costs are charged by both large and small banks and credit unions; however, they are often lower at online banks and credit unions. Compare the costs of different banks before deciding where to bank to save fees.
Calculate the interest.
Certain accounts, such as savings accounts, earn interest. Online banks and credit unions typically pay higher interest rates on balances.
Choosing Which Bank Account to Open
Once you've decided where to bank, use these account selection guidelines.
Make a goal for yourself.
Your reason for opening one will determine the type of bank account you should open. For example, you may wish to write checks to pay bills or set up an emergency fund to protect yourself in the event of a job loss or unexpected medical expenditure. You might also save for a long-term goal, such as a down payment on a house. But, first, determine why you want to save money.