Whether you're selecting a plan at work or purchasing one on your own, combing through health insurance policies may be daunting because the terminology is sometimes foreign and complex, and the consequences are high.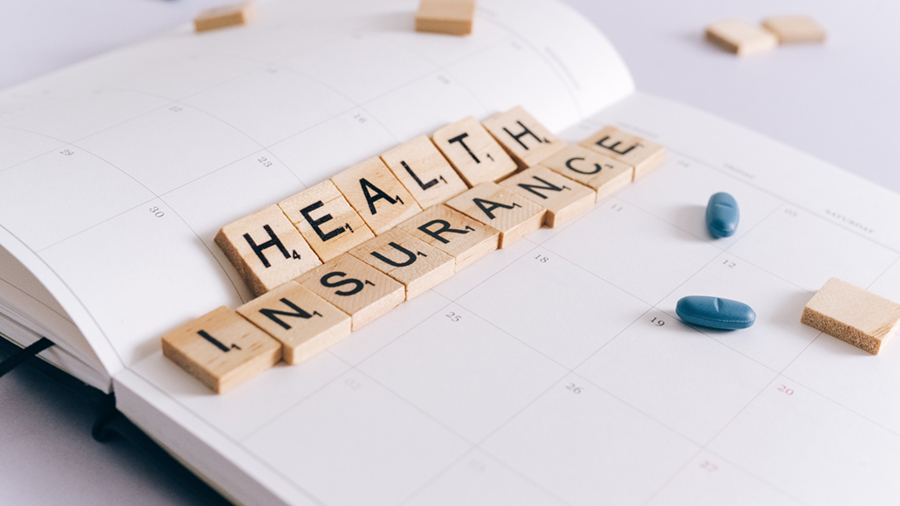 We recently received a query from someone seeking advice on selecting a health insurance plan. After all, few things are as vital as having access to health care when we need it. Without health insurance, you may not be able to access many non-emergency services, an emergency such as being hit by a bus can leave you deep in debt (medical bills are the leading cause of bankruptcy), and you'll even have to pay a federal penalty (I mean…a tax) beginning in 2014.
With that in mind, here are some things to consider before deciding on a plan:
Your company's plan may not be the best option. True, if you work for a company that provides health insurance, you may be able to obtain it at a reduced or perhaps no cost to you. At the very least, it usually allows you the option of enrolling in a group plan, which can be especially helpful if you're in poor health or have pre-existing diseases. (Remember that if you have recently lost your employment, you may be able to continue your group coverage under COBRA for an additional 18-36 months.) If you are self-employed, trade organizations such as the Writers Guild of America and the Actors' Equity Association may be able to provide you with access to group plans.
If you're paying for the insurance and in good health, you could be better off acquiring a policy on your own. Because group plans base their premiums on the average health of the group, you may be able to locate a lower-cost plan or one with additional features for the same price if your health is above average. You can make a price comparison at ehealthinsurance.com, healthplanone.com, healthinsurance.com, insuremonkey.com, or healthcare.gov.
You can also use the National Association of Health Underwriters' website to find a local health insurance agent or broker. An agent can assist you in locating insurance that will accept you and guide you through what may be a difficult application procedure. Just be sure they have expertise selling health insurance (rather than just life or disability insurance) and ask if they are compensated more for selling specific plans or policies. In addition, if they inquire about your eligibility for COBRA and other government programs, it's a strong sign that they're looking out for your best interests.
It's possible that your doctor isn't insured. If you want to keep your existing doctor, be sure they're covered by any insurance coverage you're thinking about getting. The most restrictive are HMOs, limiting you to doctors in their network. PPOs allow you to go outside the network for a cost. POS plans are a hybrid, enabling you to pay extra to go outside the network, but only with a referral from a primary care physician in the network.
Your prescription medications may not be either. Not all benefits are always covered; not all health insurance policies cover all doctors. This is especially true for some pharmaceuticals, alternative procedures such as chiropractic therapy, and "extras" like maternity coverage (at least until the Affordable Care Act mandates that insurers start covering it in 2014). Keep in mind that even if you don't want to have children right now, you probably won't be able to add maternity coverage to individual insurance if your plans change later. Make a list of any prescription drugs you take and any "must-have" services to ensure they're covered, and keep an eye out for cost caps and other limitations and exclusions.
The plan with the lowest premium may not be the cheapest overall. The tendency is to focus just on the monthly premium, yet this may be the least of your concerns. Plans with lower monthly rates typically make up the difference in other ways. First, there are co-pays, which are a modest portion of the cost of a service that you pay when you use it. The second factor is the yearly deductible, which is the amount you must pay out of pocket each year before your insurance kicks in, particularly for significant bills. (Your co-pays may or may not be included in the deductible.) Finally, even if you have met the deductible, you may be required to pay coinsurance, which is a percentage of the remaining costs up to an out-of-pocket maximum, if one exists.
Assume you have a policy with a $20 co-pay for doctor visits, a $1,000 annual deductible, and a 20% coinsurance. After visiting the doctor, you pay your $20 co-pay and then receive a bill for $300, which you must pay yourself because it is less than your deductible. You have surgery for $3,000 later that year. Because you had paid $300 of your $1,000 deductible, you need to pay $700 more to satisfy it for the year. However, you are still required to pay 20% of the remaining $2,300, or $460. As you can see, all of those costs can quickly pile up. That is why, in addition to having enough income to pay the premiums, you should make sure you have enough savings to cover them.
However, high-deductible plans should not be avoided entirely. You also don't want to err on the other side. The prospect of having to pay thousands of dollars out of pocket can be daunting, especially if you're used to comprehensive policies with low or no deductibles. Still, it can also save you a lot of money if you stay in excellent health and have enough funds to meet those costs.
A policy with a high deductible (i.e., a deductible starting at $1,200 for an individual or $2,400 for a family) may also be qualified for a health savings account (HSA). This account allows you to save money before taxes and then use it to pay for eligible out-of-pocket medical expenses tax-free. If you withdraw the money for another purpose, you'll have to pay taxes and a 20% penalty, but anything you don't use can eventually be withdrawn penalty-free after the age of 65. If you can afford to contribute, this can be an excellent method to save for medical bills while lowering your taxes and potentially saving tax-free for retirement.
As you can see, there is a lot to think about when selecting a health care plan. To begin, consider your employer's plan (if relevant) as well as individual market possibilities. Second, filter your search by selecting only those options that involve your doctor, prescription medications, and the services you require. Finally, based on your budget and assets, you can then choose which offers the best mix of premiums and potential out-of-pocket payments for you. Hopefully, this procedure will leave you healthier, wealthier, and wiser.