You don't have to be a fashion guru to select eyeglass frames that flatter your face.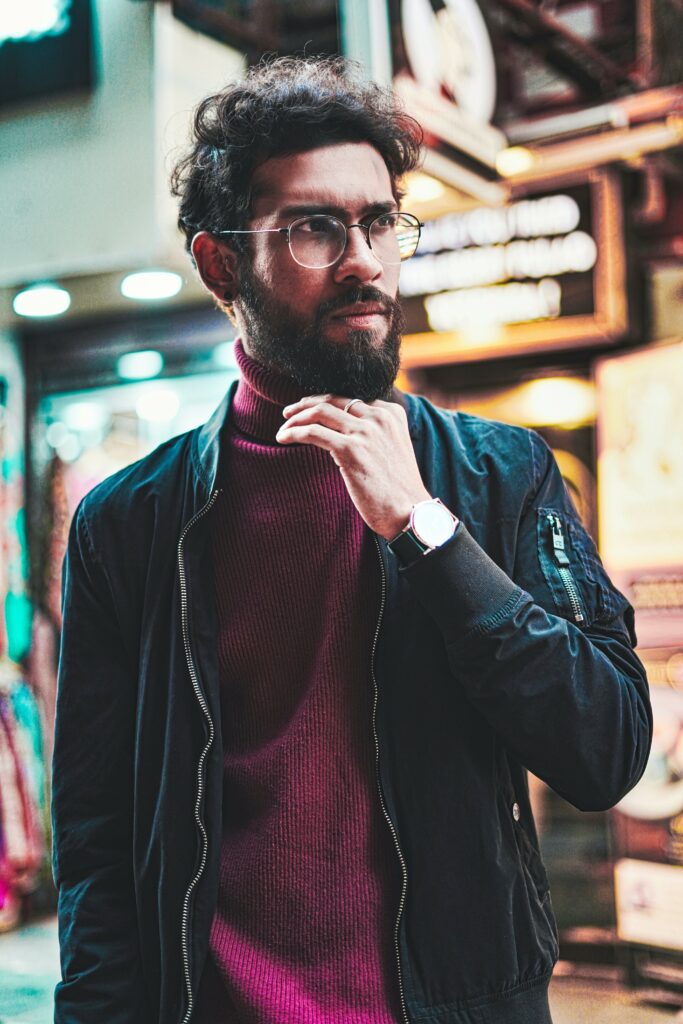 Use the four tips below to locate the frames that are right for you.
Face Form
What shape is your face? Is it round, oval, square, diamond, or heart-shaped? The shape of your face will help you decide which frames will complement your appearance.
Square or rectangular eyeglass frames are often wider than those worn by people with round faces. This quality can make your face appear smaller and longer, bringing harmony to your round features.
Avoidance Frames: Rimless frames, round frames, and thin frames will enhance the roundness of your face, making it appear even rounder.
Oval Face: Oval face frames have a strong bridge, are broader than the widest region of the face, and are geometric in shape.
Frames to Avoid: Oversized eyeglasses covering more than half of your face can throw off the oval face's natural balance and symmetry.
Square Face: On square faces, eyeglasses that soften the angularity and sit high on the bridge of the nose look best. Oval or round spectacles help balance and narrow out the angles of a square face.
Avoid angular and boxy eyeglass frames, which will attract attention to your angular features and make a square face appear big.
Diamond Face: Opt for eyeglass frames that sweep up or are wider than the cheekbones, such as cat-eye spectacles and oval frames, to emphasize a narrow forehead and chin. These glasses will draw attention to your cheekbones and delicate features.
Frames to Avoid: Boxy and thin frames will accentuate the breadth of your cheeks, attracting attention rather than accentuating your slim features.
Frames that balance the forehead's width with the chin's narrowness are appropriate for a heart-shaped face. Low-set temples and bottom-heavy frame lines will add width to the narrower region of your face. Round or square eyeglasses with curving sides will assist draw attention away from a broad, high brow.