When it comes to something wholly new and different for your business, such as getting a commercial solar system and panels, you may be unsure where to begin.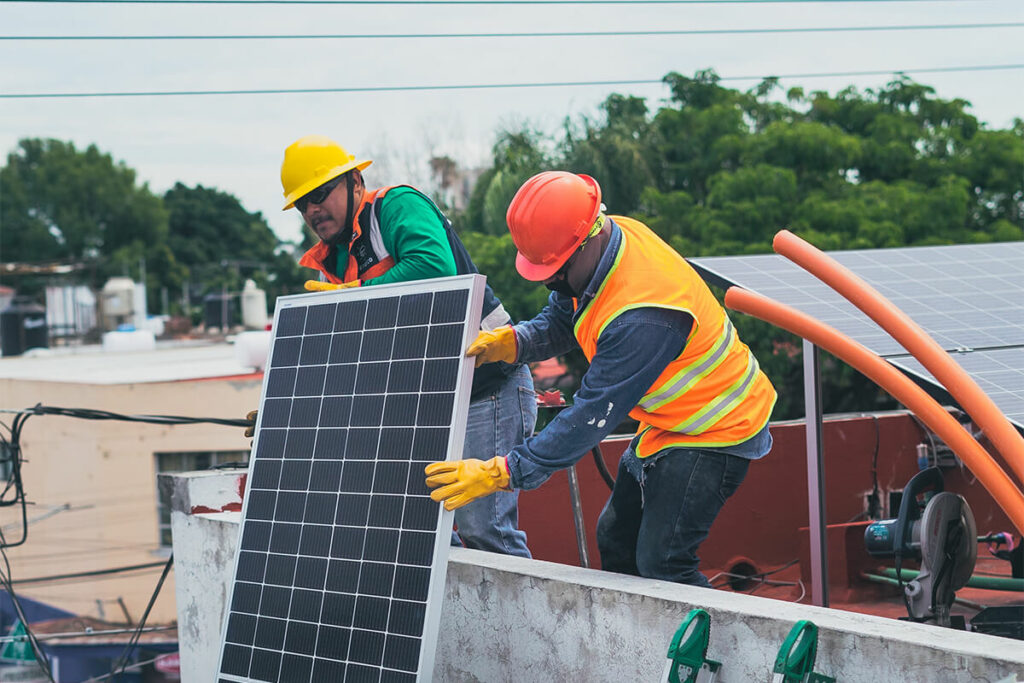 What kinds of questions should you ask? Who should you approach? How can you know if the responses you receive are correct, complete, and unbiased? As with many new undertakings, you probably don't know what you don't know.
Once you've decided to go solar, it's a good idea to hire an unbiased solar energy consultant to help you make decisions about your solar project—understanding and selecting solar technologies, deciding where your solar installation will go, researching different ways to pay for it, understanding how it'll be maintained, and so on. But if you're starting, here are nine questions you can ask solar panel installation businesses (who might be commercial solar dealers, installers, distributors, or manufacturers) to get a sense of whether solar is suited for your company:
How much money can my company anticipate saving by installing a commercial solar power system?
To get a helpful answer to this question, clarify that you want a long-term cost savings estimate, such as how much you're projected to save over the next 20 years. This is significant since solar is designed to last for decades. One of its primary benefits is that it can insulate your company from fluctuating and generally growing fossil fuel-based energy price increases. If you buy your solar system, it may take a few years to pay for itself, but you'll begin to realize significant savings once it does. In addition, if you lease a solar system or engage in a power purchase agreement (PPA), you usually don't have to pay anything upfront, so you may start saving money on your energy bills right away.
In addition, request estimates on various solar technology from your solar provider. Higher-quality solar panels, which cost more and may necessitate a slightly higher lease or PPA, will save more money over time than lower-quality panels. When evaluating commercial solar panels, factors such as efficiency, durability, usable life, and performance levels can significantly affect the return on investment.
How much upfront funding will my company require to go solar?
You may believe that asking "How much do solar panels cost?" is the appropriate inquiry, but it is not. This is why: The cost of solar panels and the amount of energy they produce varies greatly—, and this is due to a variety of factors. For enterprises, the most pertinent question is, "How much upfront capital will my organization require to adopt solar?" The answer is dependent on how you opt to fund your solar project. If you buy the system altogether, the amount of capital you'll need will depend on how much you plan to finance and the conditions of your lender. However, if you lease a solar system or join a PPA, you may receive solar without upfront fees. To determine which model is best for you, inquire about your possibilities and thoroughly investigate them with solar financing professional.
What are additional financial choices there except outright purchasing a system?
You can also lease a solar system or purchase energy from a third-party solar installation through a PPA. Though buying a solar system offers a higher long-term payoff, leasing makes sense for many businesses. There is usually an opportunity to purchase the system at the end of the lease period, so being able to enter into the lease with little or no money down—plus the chance to purchase the system later—could be a win-win situation for your firm. However, be aware of solar firms that only offer leasing as an option and aggressively promote them. That could imply that they make their money through leasing and aren't as focused as they should be on finding the best solar option for your company.