Air is used as a cushion in an air bed or air mattress. It has dual air chambers on the inside, foam rails, and a padded topper or memory foam on top.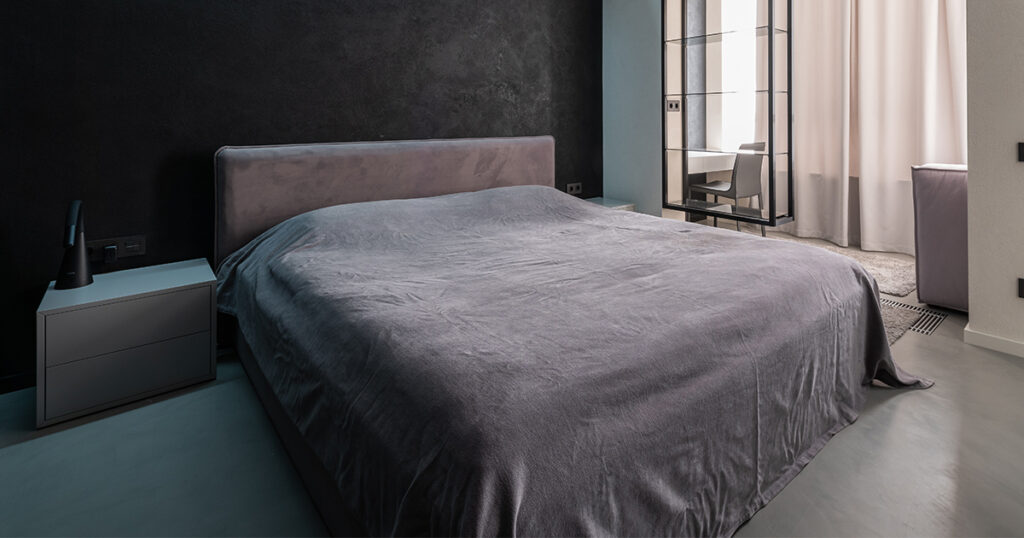 The bed is inflated using an air pump with a hose attached to the side of the mattress. Some models include a hardness control system that allows you to alter the support and comfort pad.
It differs from a traditional mattress in that it is portable. When properly deflated, it can be stored in a bag. You may take it anyplace, including your garden, a neighboring park, and camping grounds. It also floats in water, and some people use it as a floatation device in the pool.
An air mattress is incredibly versatile for sleeping because you may modify its hardness or softness to your preference. It is good for long-term, pain-free sleep. It is also less expensive because of its lightweight materials. It is long-lasting if properly cared for. When purchasing an inflatable or air mattress, consider the following factors: types, features, accessories, size, weight, thickness, materials, built-in pump, length of inflation, price, and warranty.
Size
Mattresses are available in various sizes, including junior, single, twin, queen, full, and king. A junior size air bed is perfect for children, while a twin or queen size air bed may fit a couple. If you have a large family of four or more people, consider purchasing the larger size. When unexpected guests decide to stay the night, large beds come in useful.
Type
Consider the several types of air mattresses that will best suit your needs. While there are no formal classifications for air beds, they differ in size, features, materials utilized, forms and shapes, and uses. A huge air bed can be a permanent fixture in the bedroom that you can use at night regularly. Because of its height and distance from the floor, a raised air bed resembles a typical bed. There is no need for continuous inflation and deflation, but you can still alter its firmness to your liking. It includes a variety of accessories, including an inflatable headboard and a detachable backrest. Consider purchasing a memory foam air bed for added comfort. Another form is a temporary inflatable bed for overnight guests such as family and friends. Once the visitors have left, you can deflate and store it to make room in the room. Self-inflating air beds also include built-in pumps. Meanwhile, technical air beds are well-known for their rapid inflation and deflation.
If you have a family visiting, you can utilize single air mattresses that can be connected to form a larger bed. If you enjoy being outside, air beds are great for camping or picnics. A lightweight inflatable bed can also be used for events such as parties and concerts. You can take one to the park with you to play with your children. Meanwhile, camping air mattresses come in various forms and sizes, with some specifically built to fit in RVs or pick-up trucks. A single compact air bed is so light and flexible that you can carry it on your back and sleep inside the tent. If you enjoy swimming, an air bed can be used as a beach toy specifically made to float in the water. You can recline and sleep on it, making it more than just a floating device. Just make sure you stay near to the water's edge.
Pump
Check to see if the mattress comes with an air pump that is simple to use and can quickly inflate as needed. You can pick between a manual or automatic pump that is built into the bed or available separately. An inflatable mattress with a built-in air pump is easy to transport and store, even outside.
Pillowcases
One's body weight determines these accessories. Rich folks will be more comfortable with greater cushion, while lighter ones will not require a large and thick pillow top.